Please keep in mind this car is mostly "unrestored". The car was repainted in 1990 by the first owner. It then was put in the garage for the next four years. It has about 100K miles on it. The second owner bought it and did nothing to it but keep it in the garage and drive it once in a while. I bought it in 1999 with 124K miles. The only items replaced to date, 4/22/04, are the stripes and maintenance items (tires, shocks LOTS of little things), interior and complete brakes from master to rotors! It now has 147K miles and is garage kept and driven on club runs.

Therefore, it is not a show car - it has dirt! I can not be 100% is all "factory correct" so enjoy the pictures...
following are digital and date from 6/01 before the interior was changed.



More to come once I get my hands back on the Sony FD-88. The above is much better quality over scanning 35mm film as done on the rest of this site.

Posted on 3/26/2001

Car Shows. Since this is not a show car I only enter into shows as part of a club event.





Indian Summer All Pontiac Show 1999
Mine with a '69 and '99
The '99 is Shane's from our club


Indian Summer
All Pontiac Show 2000
Trans-A-Rama 2001

What a three car garage should hold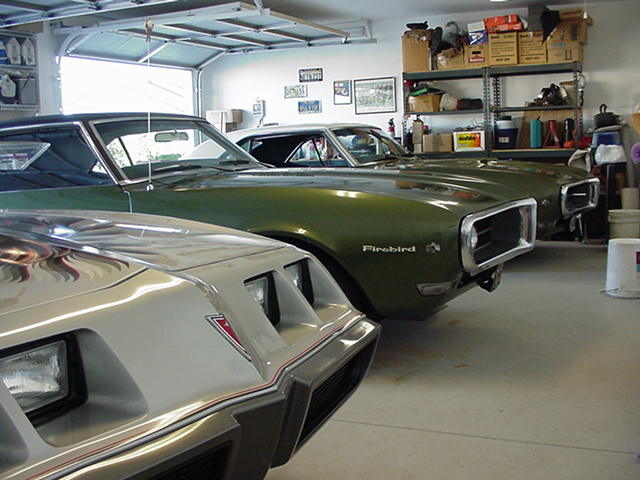 Home | Items Collected | Car Photos | Re-Stripe Project | Rear Package Tray
Reproduction Interior | Original Paper Work | Clubs and Links
If you would like to add anything (perhaps a link), please contact me via mike@netn2it.com .